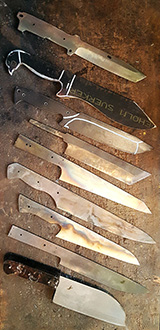 A FEW WORDS ABOUT JN HANDMADE KNIVES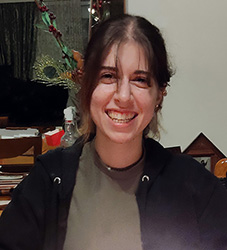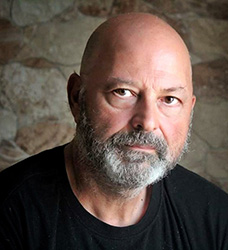 Me (Irene) and my father and mentor (Joe) started manufacturing handmade knives and sheaths more as a hobby some years ago, however we have been handmade knife lovers in all our life. Thus, it came rather natural, me to create JN Handmade Knives. In JN Handmade Knives we don't care about the cost or time spent. Our only aim is to produce handmade knives which are beautiful, strong, practical and life lasting. Our philosophy: We produce handmade knives of high quality, beautiful, unique as well as capable of working hard and giving their best. You only have to keep them sharp.
.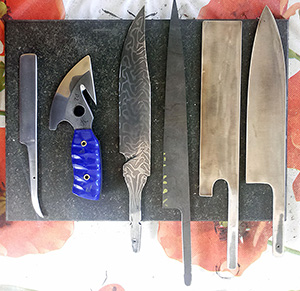 In JN Handmade Knives we use only traditional machinery such as, files, sand papers, saws, as well as an electric grinder and an electric kiln of course. Much of our machinery has been made by ourselves.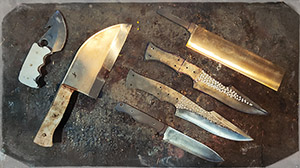 Our handmade knives are made of natural materials such as very high quality steels (preferably stainless ones such as Elmax, RWL 34, N690 or 440C or even M390, CPM 154, VG-10, 14C28N, 12C27 or semi-stainless ones such as D2, however we can use any kind of steel, stainles or not, on demand), wood or micarta, leather, bronze or copper and... love. Above all, we just want to satisfy our passion and have fun making knives. All the rest comes along.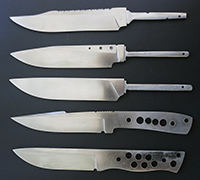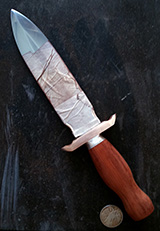 If you feel curious about our work, then visit the pages of this site, enjoy the images of our knives and don't hesitate to send us a feedback on your thoughts. We will most appreciate it.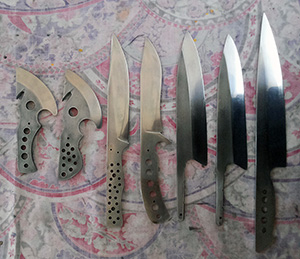 If you really want to have a JN handmade knife, then we will be more than happy to manufacture one for you, as long as you are patient. Because, you know, all things worthy need their time.
We hope you enjoy here as much as we do.
JN Handmade Knives